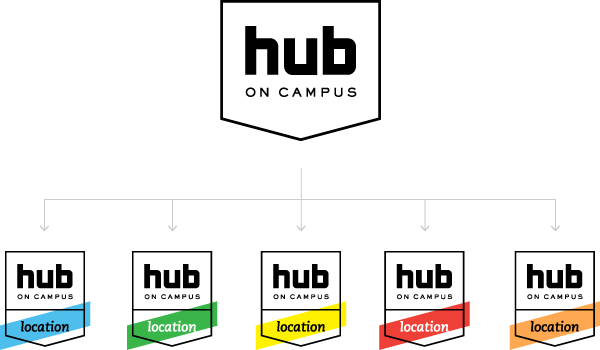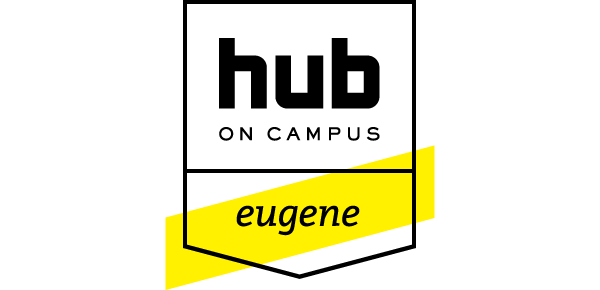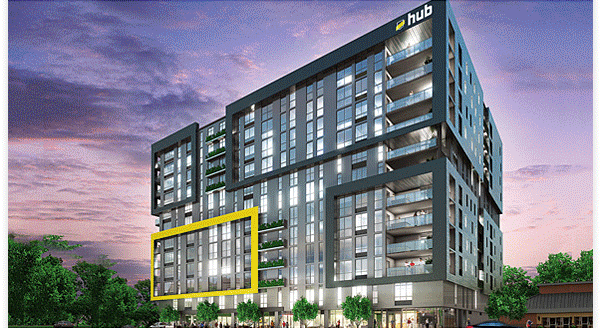 Marketing Collateral
​​​​​​​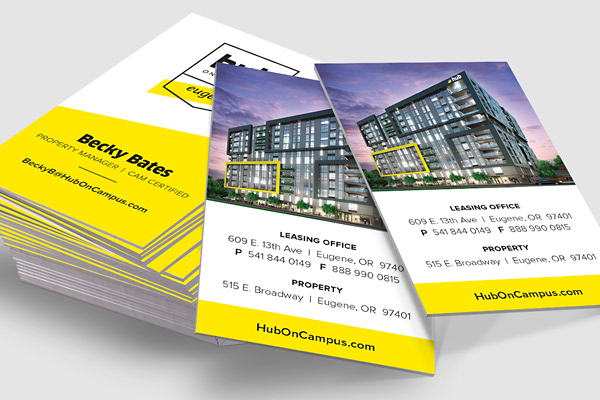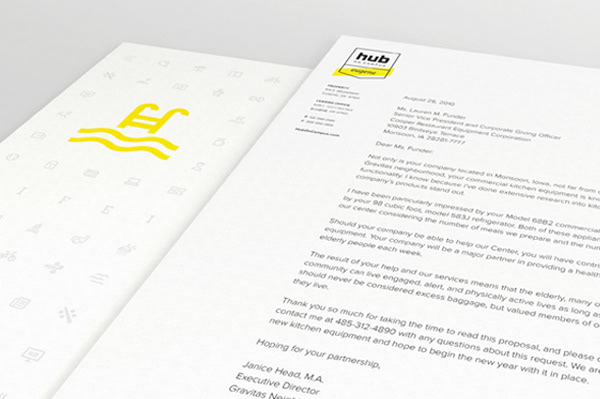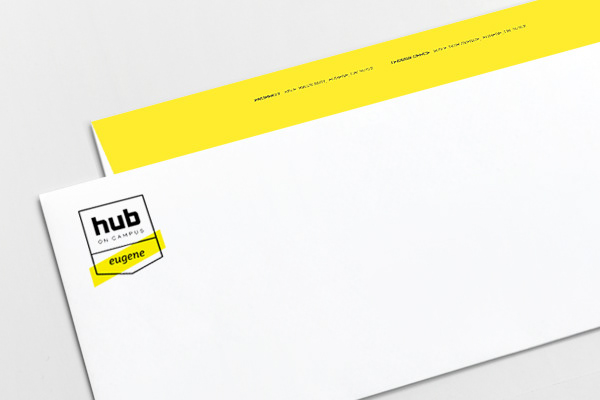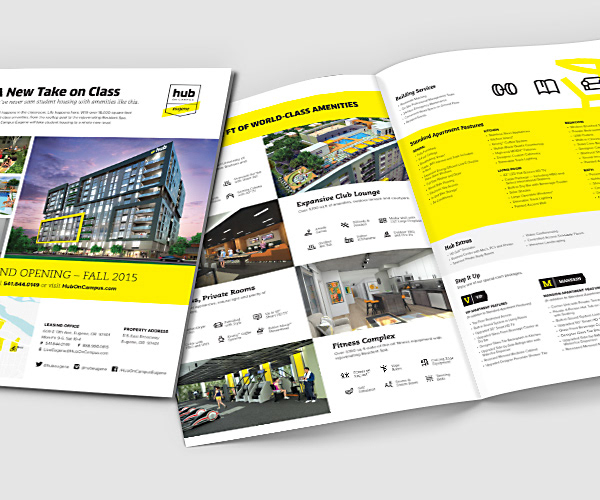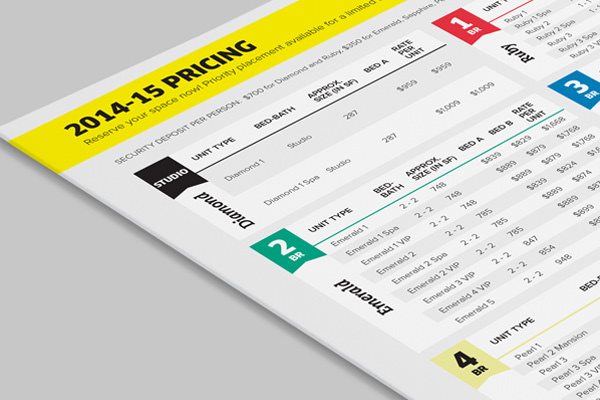 There's no point in creating a tee shirt no one wants to wear.  
Students
are conscious and picky—, especially with their tees. We set out to create a series of fun graphic tees that still allowed the brand and its amenity offerings to come through—but more importantly—that student residents would want to wear.

A simplified logo was created for exterior building signage to provide optimum
readability and brand 
recognition.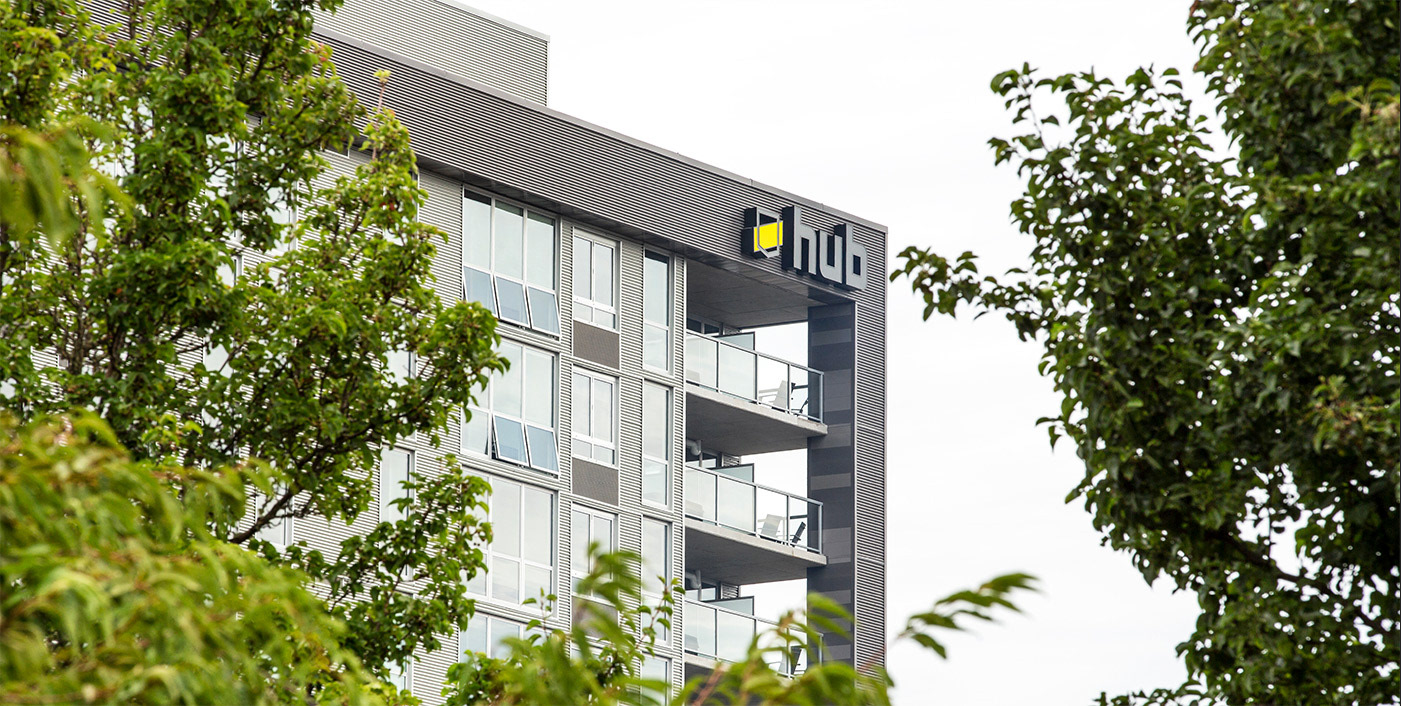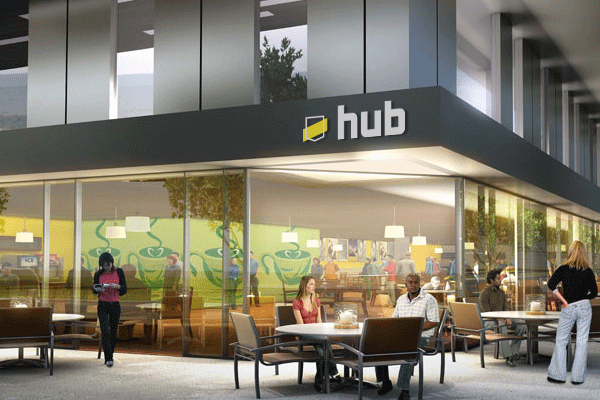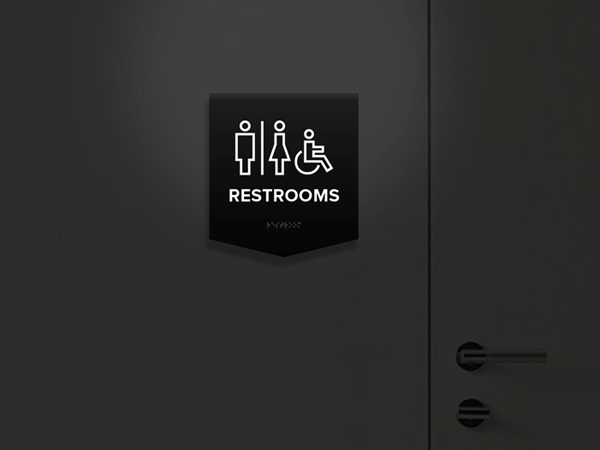 The shield shape of the identity is carried through the interior signage.
Signage created for the Hub On Campus temporary leasing office

Online Brand Manual & Social Media Playbook
A comprehensive online brand manual and Social Media Playbook was created and shared with the Hub teams across locations, with their respective external partners and vendors as a resource to understand the brand aesthetic and to obtain the needed assets for the production of various marketing materials.