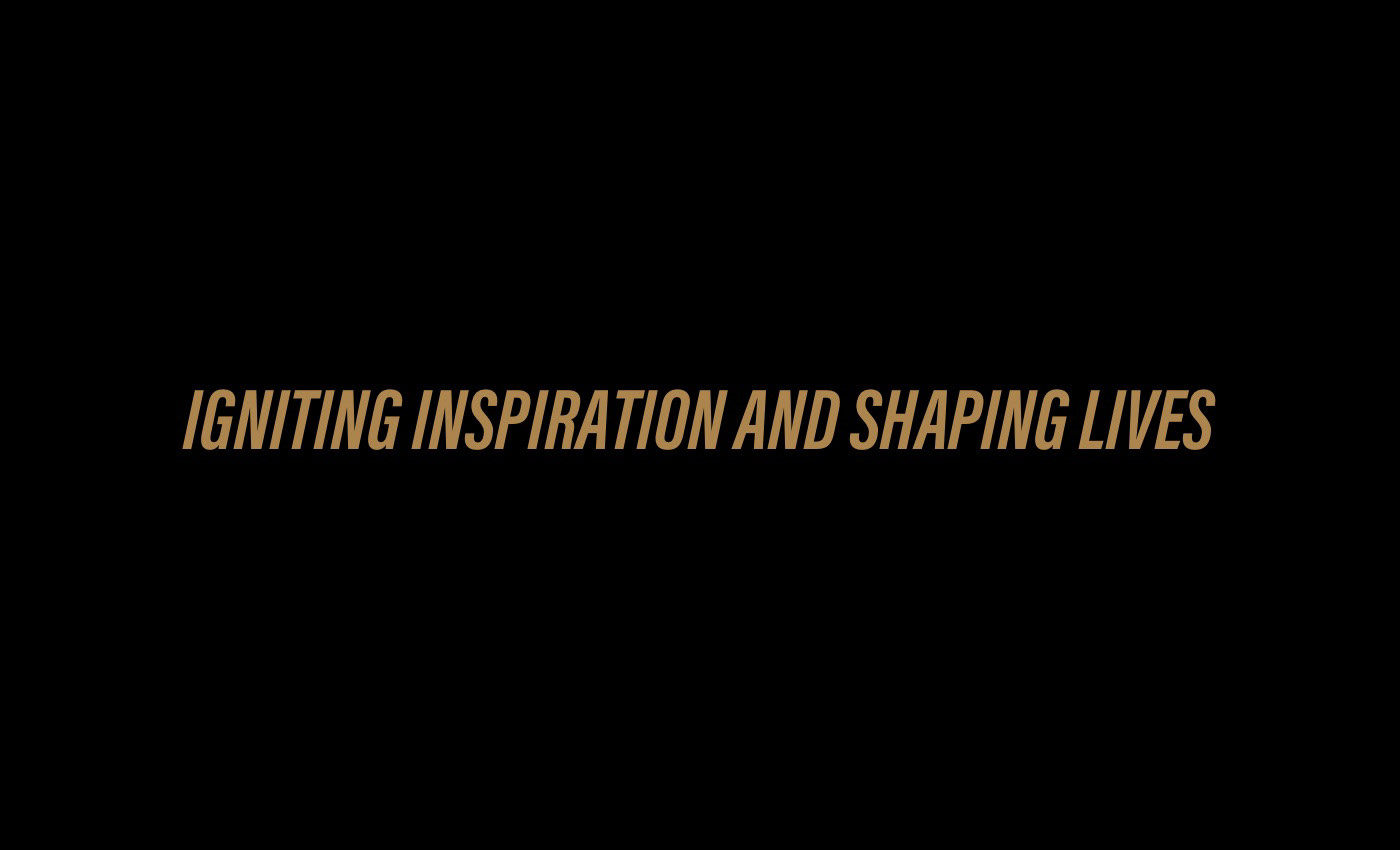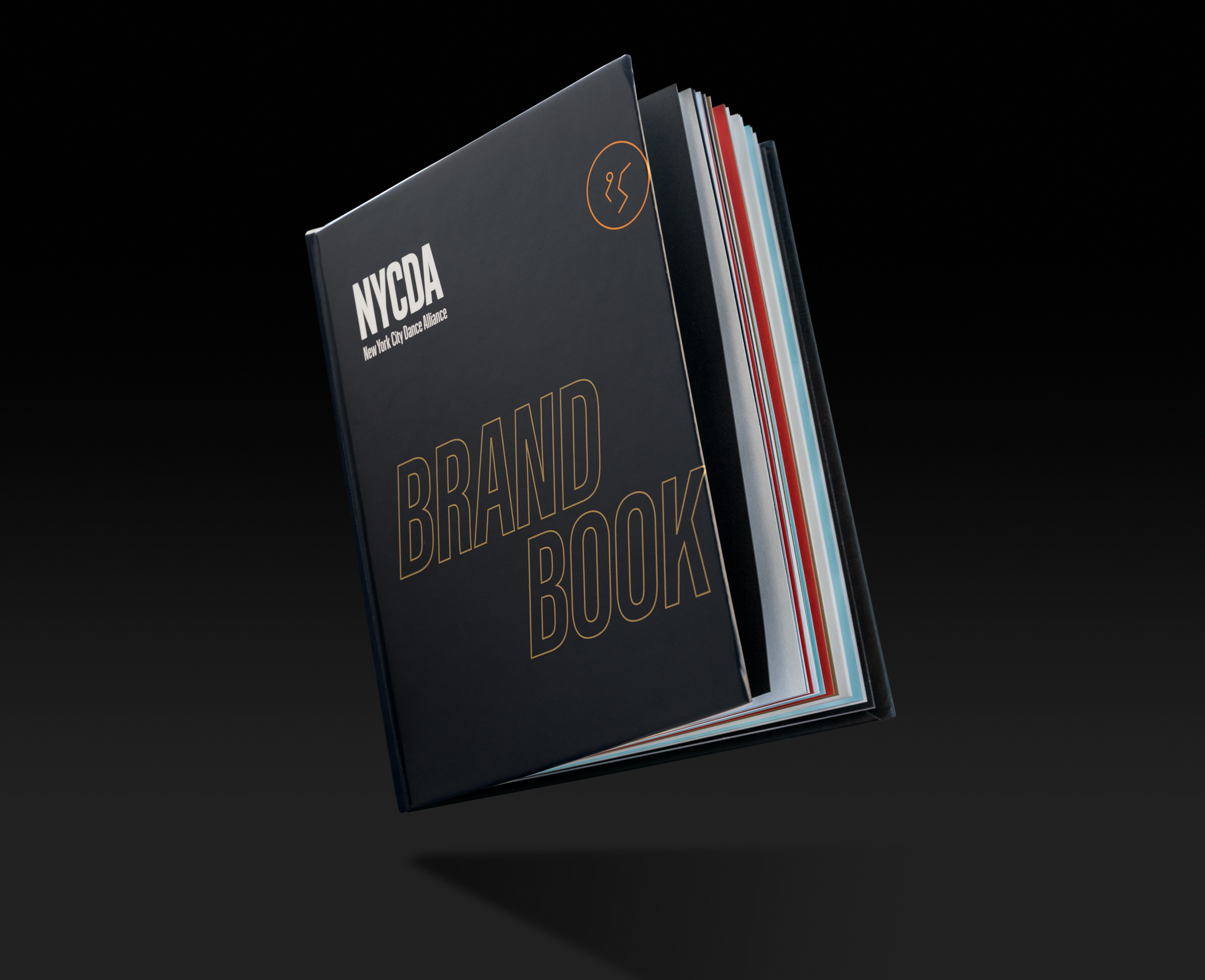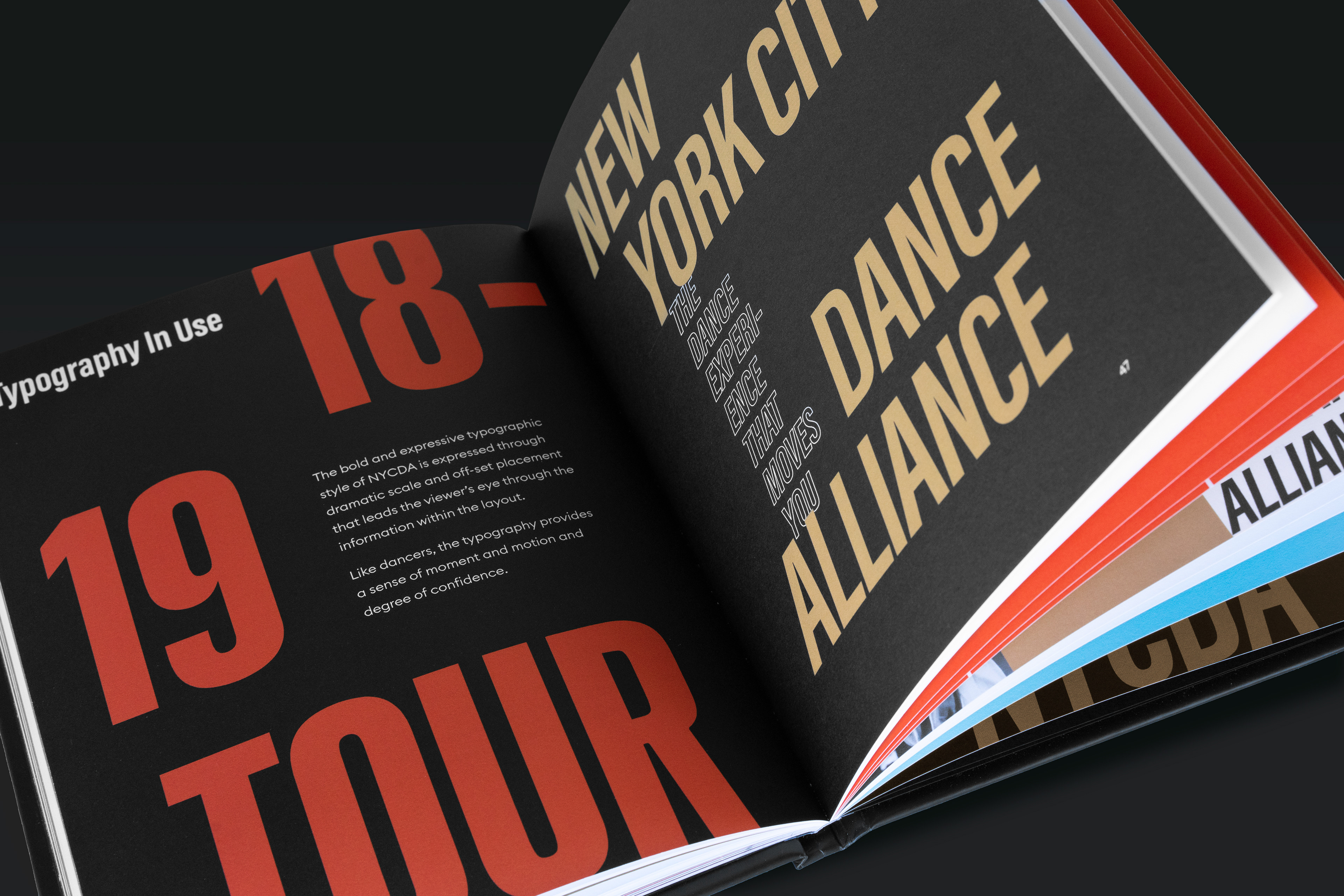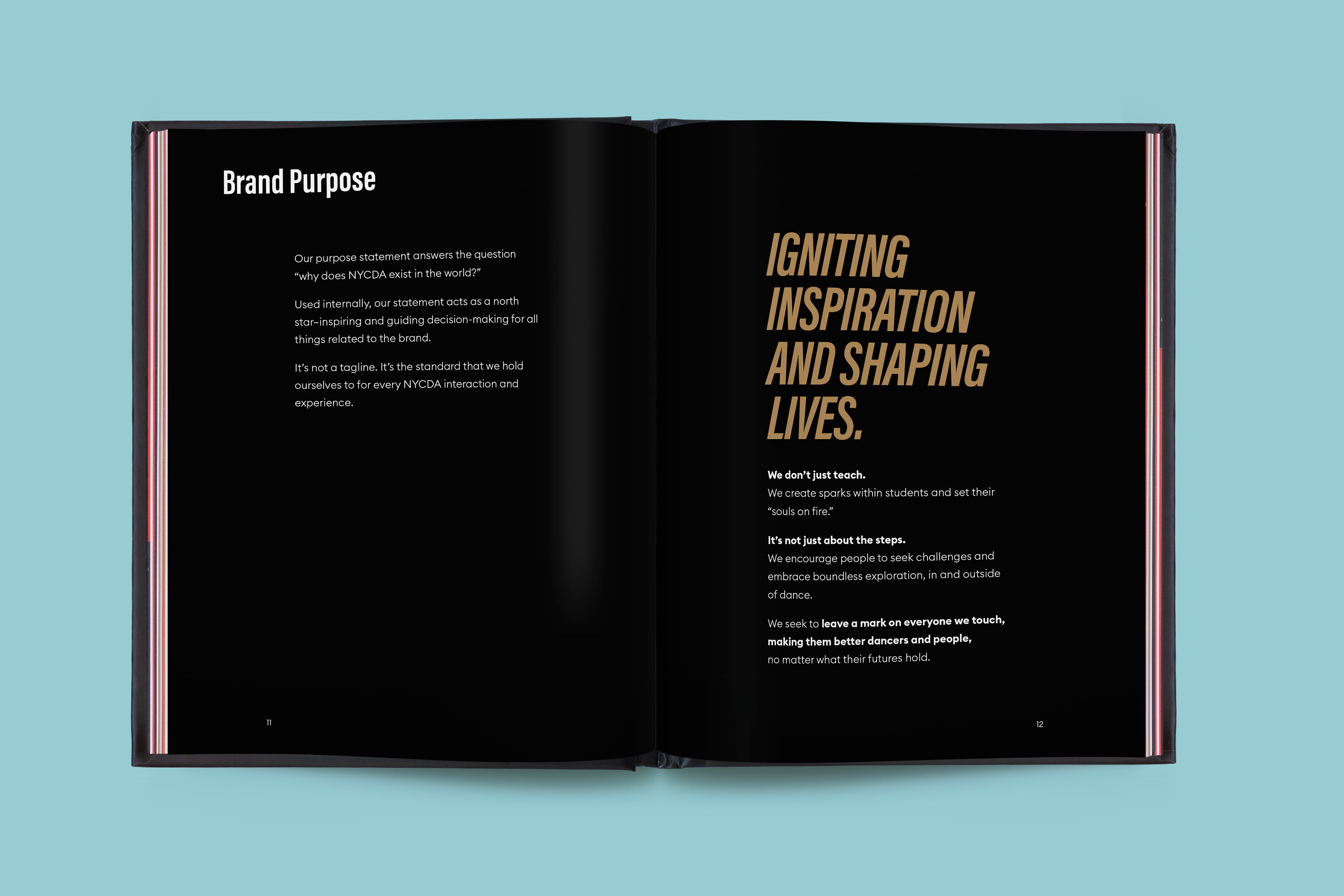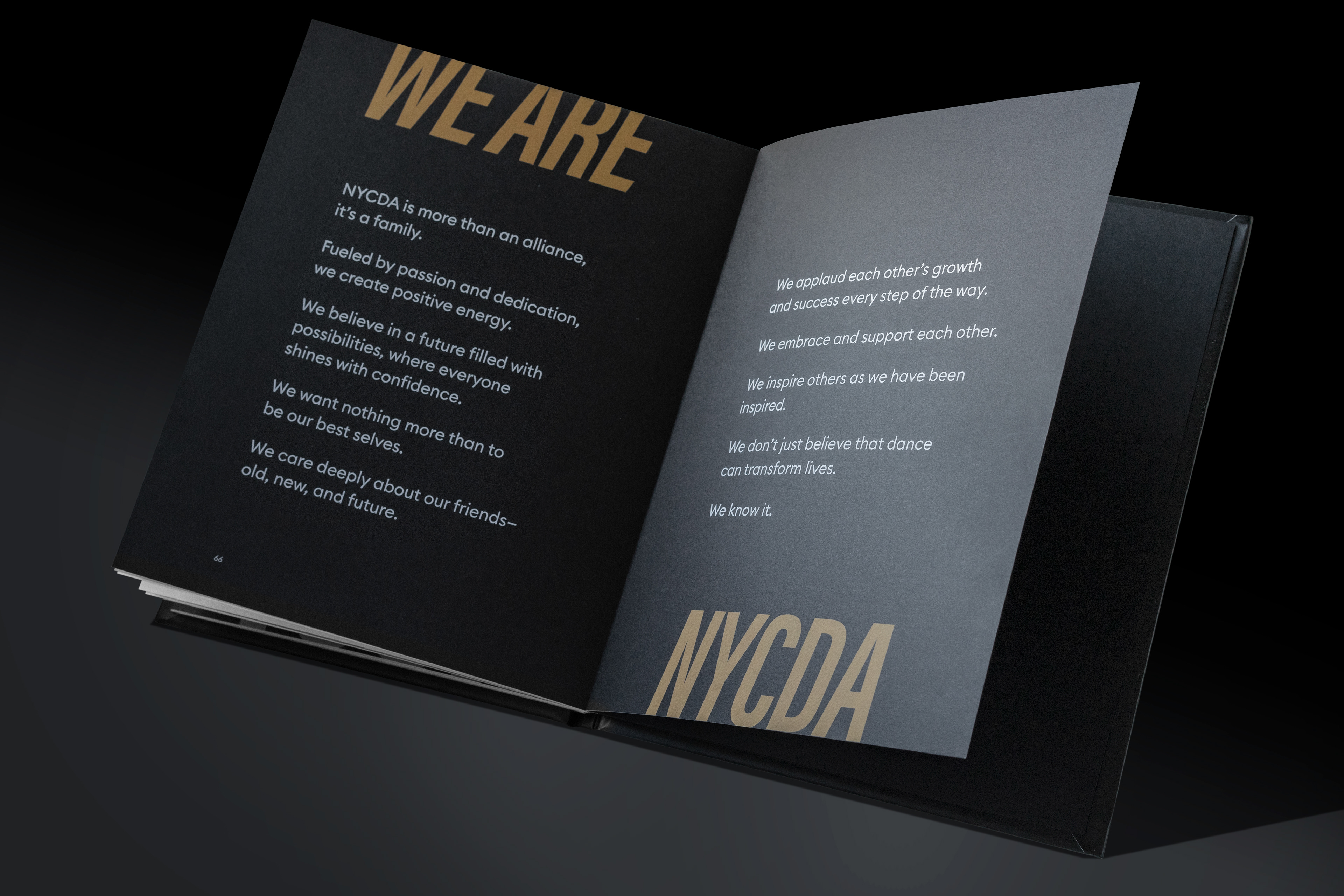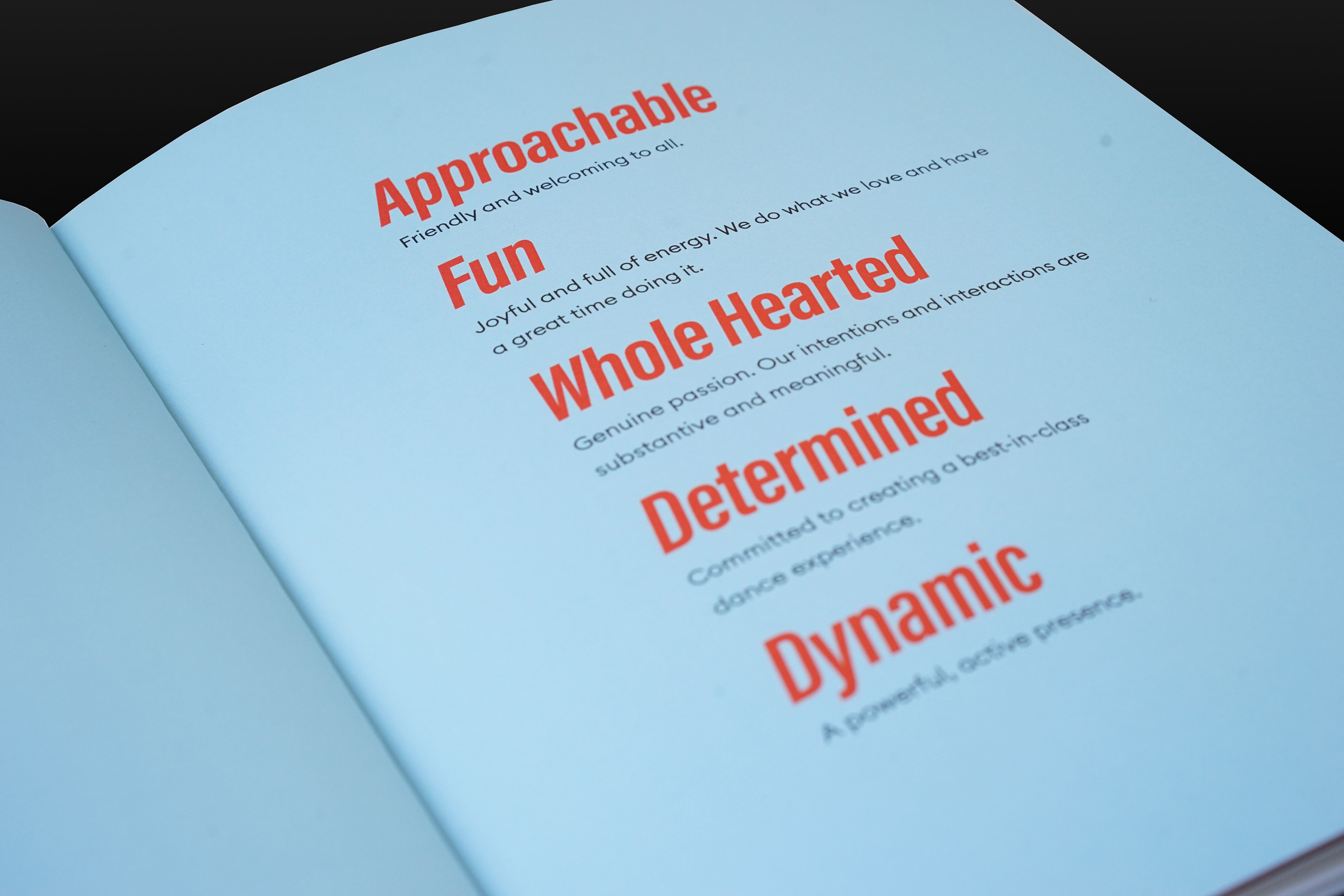 Previous print collateral promoting the year's competition information including too much information about the schedules that ended up a cluttered and confusing mess. A new multi-fold brochure opens to reveal their new graphic paneling on one side, and the other a posterized image that studios can display on their walls for awareness and impact.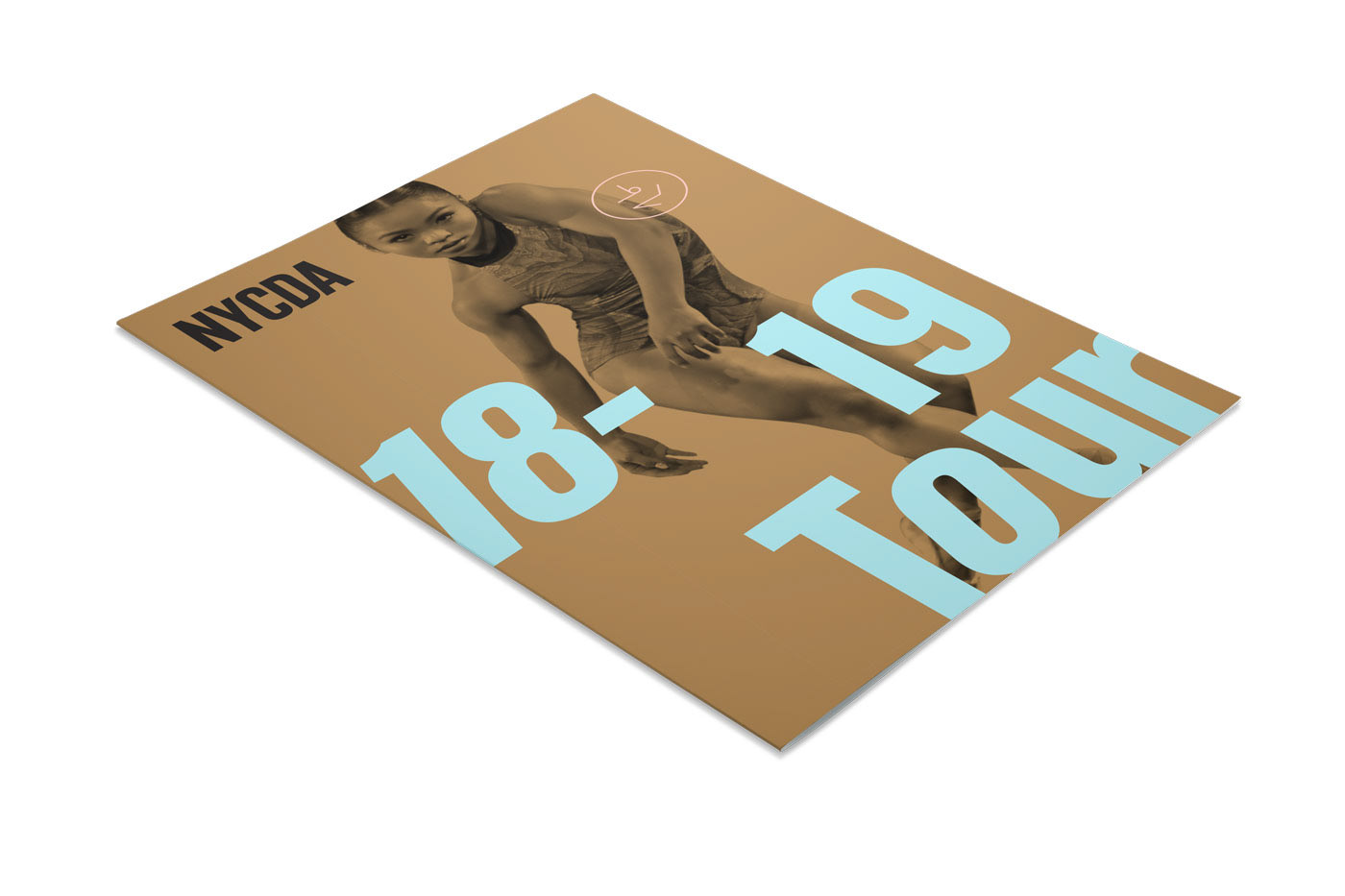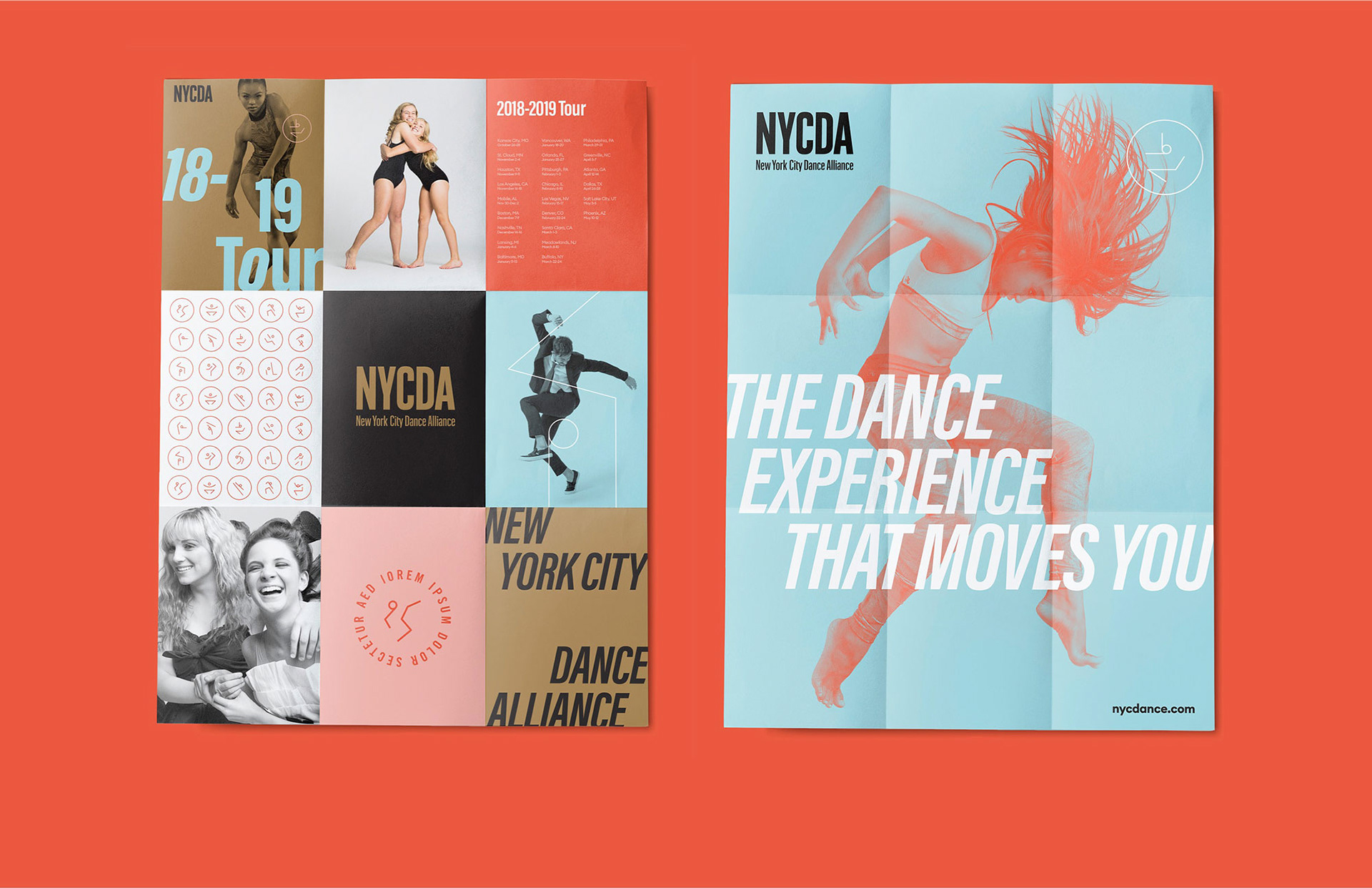 In the new youth dance landscape, digital communication is key to broadening perceptions. A comprehensive playbook was developed that provides the winning blueprint for brand engagement across all social media that:
•  Identifies content categories
•  Defines audience interests
•  Determines each channel's role, objectives, and primary audience
•  Outlines best practices per channel specific to the brand
•  Creates illustrative examples
•  Provides success metrics and KPIs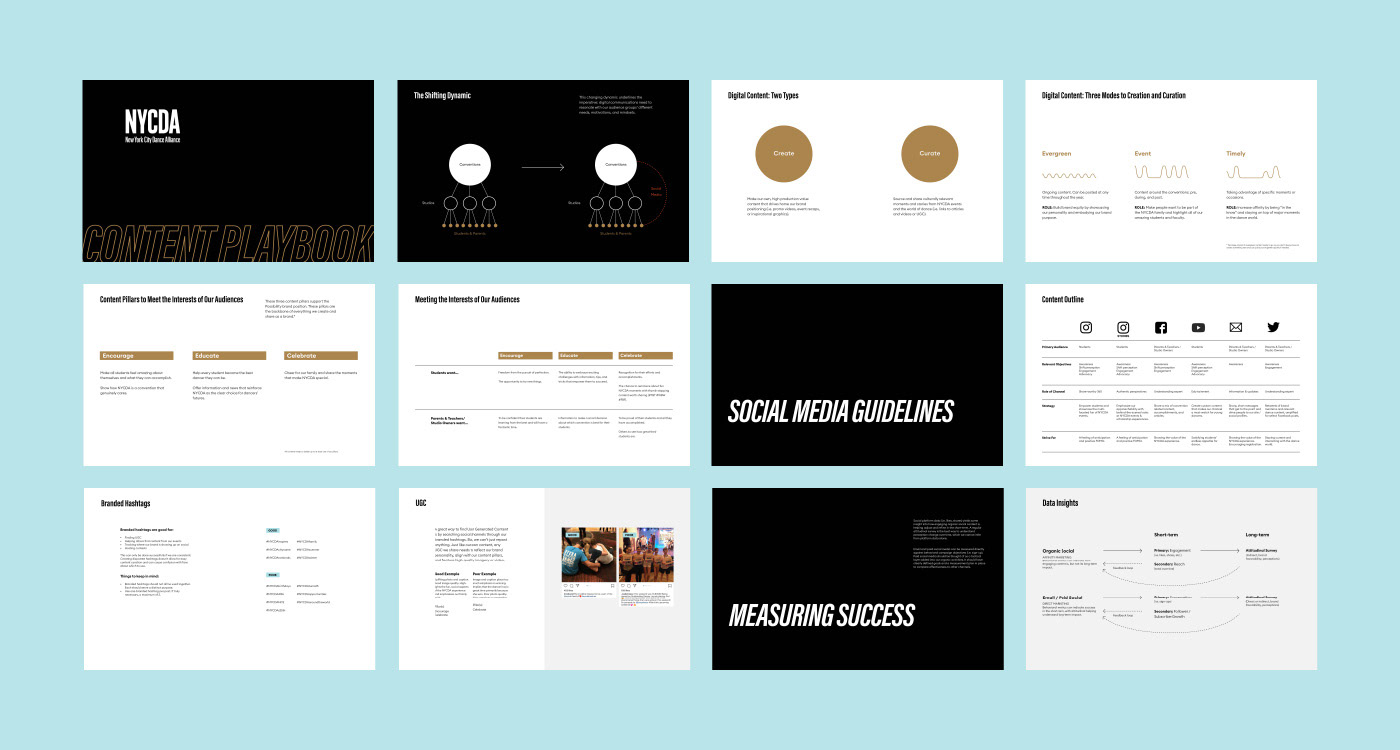 To fully bring the refreshed NYCDA identity to life, outdoor graphics and printed collateral were created for the brand's convention needs. Through wild postings, wayfinding signage, certificates, and more, we infused a contemporary boldness that exemplified the dynamism and energy that NYCDA instilled in it's dancers.